News
IC - Prizes & Awards
Share:
routeRANK: an idea that makes its way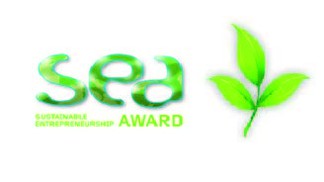 © 2012 EPFL
03.05.12 - routeRANK wins the 2011 SEA Sustainable Entrepreneurship Award in the category "Best Idea".

routeRANK is an innovative software application for travel planning. In a single search, routeRANK ranks the best possible travel routes, allowing users to sort them according to their priorities such as price, travel time and CO2 emissions.
The SEA Awards is an international award that honors these entrepreneurs who develop intelligent solutions for the environment and society through their regular business activities, and focus their resources and ideas on social and ecological innovations.

>> Further information
Author:
Gaëlle Rochat
Source:
IC - Prix et récompenses
Share:
Return to previous page
Diplôme
Master en Informatique et systèmes de communication 1994
Parcours
1994 - 1996 HP
1996 - 1998 Phillippe Moris
1998 - 2005 MBA Universite de Harvard
2005 - 2009 ROTH Cl Partners

Fonction
Directeur général de Streamboat Ventures, Pékin
Contacts
Olivier Gauser
Steamboat Ventures
222 Hu Bin Road, Shanghai 200021
Tel: 86 (21) 2308 1800
olivier.glauser@steamboatvc.com
A3 EPFL
Rolex Learning Center
Case postale 122
1015 Lausanne 15
Tel: +41 (0)21 693 24 91