Amanda Stathopoulos successfully defended her PhD thesis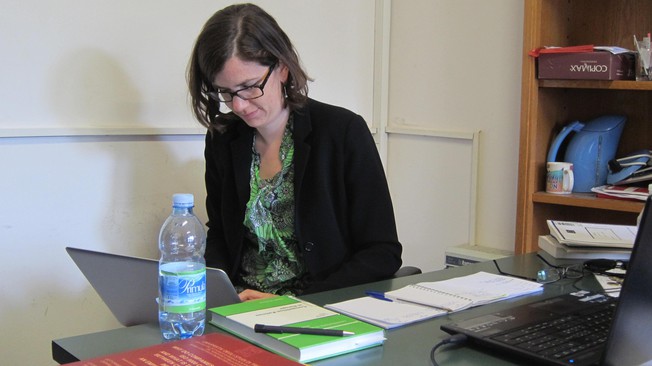 © 2012 EPFL
29.04.12 -  April 19: Amanda Stathopoulos successfully defended her thesis on "Modelling heterogeneous decision processes and joint decision-making in travel demand models" earning her a European Doctorate title.
Amanda Stathopoulos earned an international research doctorate "Doctor Europaeus" for research carried out at the Department of Economics, Business, Mathematics and Statistics "Bruno de Finetti" at the University of Trieste under the supervision of Prof. Edoardo Marcucci and Prof. Danielis alongside work carried out during visits at the Institute for Transport Studies in Leeds University with Dr. Stephane Hess.
The thesis gathers four methodological and empirical studies showing how different traditional behavioural model assumptions can be relaxed within a discrete choice framework. Each case shows that modelling of transportation behaviour can be improved on by allowing people to differ in reference-dependence, behavioural rules, survey engagement and in a joint choice context. Taken together, the findings contribute towards bridging the gap between observed behavioural complexity from the real world and the use of formal models of decision-making.