42 Million More Francs for Biocartis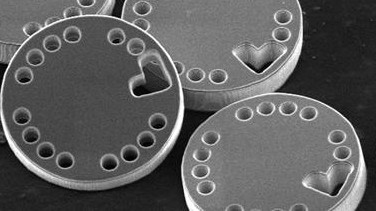 Active in the development of a diagnostic platform, the company's Innovation Square has just completed its fourth round of fundraising.

It isn't a Christmas present, but it looks like one. Biocartis just announced the closing of fundraising series D for 42 million francs. The compact molecular platforms that it develops and markets are intended to accelerate the adoption of personalized medicine and strengthen the fight against infectious diseases. This important round of fundraising comes just a year after a record investment of close to 90 million francs. This round was led by Flemish investment company, PMV. It includes companies such as Debiopharm, Philips, as well as Johnson & Johnson.
Created in 2007 by serial entrepreneur Rudi Pauwels, Philippe Renaud, a professor at EPFL, and Nader Donzel, the company has two subsidiaries in Belgium and Holland and employs 140 people. Its first platform, code-named "Apollo," was developed in close collaboration with one of its main partners, Philips Corporate Technologies. It is scheduled to hit the market in 2013. With it the analysis of a biological sample is a breeze, since it handles everything from the preparation to the final reading of biomarkers. In one hour, it produces results as accurate as a laboratory. The second platform, called DMAT (for Dynamic Multi-Analyte Technology) enables the simultaneous detection of biomarkers. It is being marketed to research centers.
With more than 140 employees, the objective of Biocarits is to rapidly expand the available tests, particularly in the field of infectious diseases and tests related to personalized medicine. The underlying idea is that the practitioner will eventually make a diagnosis based more on the molecular analysis than on the observation of physiological symptoms.
---
---