The Guardian Angels Quest for Zero Power Sensor Systems Continues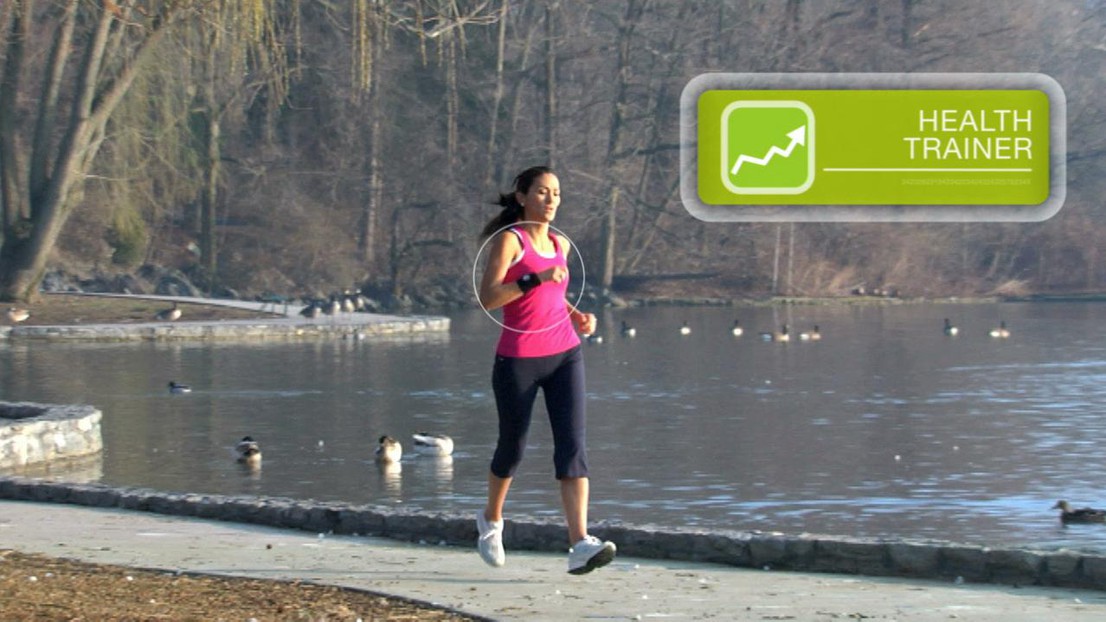 The Guardian Angels project, one of four finalists in the European FET Flagship initiative, will live on thanks to continued support from the partner institutions. The Zero-power technologies it develops will become a key innovation platform for European industry, large component manufacturers, system integrators, service providers and SMEs. It will act as a generator of start-up companies and new services for health, the environment, the ageing society, intelligent transportation, energy and human interaction.

"The Guardian Angels Project is the most innovative and comprehensive project I have been in contact with these past years. It is much more than continuing excellent research. It is indeed something unique with great potential for a technical and social revolution" said Gerd Binnig, 1986 Nobel Prize in Physics and co-inventor of the scanning tunneling microscope.
"The potential created by Guardian Angels to collect real-time, real-world data from the environment and patients simultaneously has the power to revolutionize brain healthcare as we know it" stated Magali Haas, Chief Science & Technology Officer at One Mind for Research, USA.
''The research towards the development of Guardian Angels as being the future zero-power intelligent autonomous systems that will actively assist humans from their infancy to old age, will in my view contribute to addressing grand challenges Europe will face in the coming years" said Luc Van den hove, CEO of IMEC, Belgium.
As a candidate for the European FET Flagship Initiatives, the Guardian Angels project that encompasses revolutionary self-powered smart devices for medical, transportation, and environmental use involved 66 partners: 29 universities, 16 research institutions and 21 companies. Now, 59 of these partners have already confirmed their intention to move forward in the Guardian Angels Consortium and pursue public-private partnerships involving national funding, the European Community, Universities, and its partners IBM, Infineon, NXP, Philips, PSA Peugeot Citroën, Sanofi, Siemens, STMicroelectronics, Texas Instruments, Thales and others (see full list below).
Guardian Angels for a Smarter Life congratulates the Human Brain Project and Graphene, two winning finalists, for their success in the race for the European FET Flagship Initiative Prize. Guardian Angels is proud to have been able to reach the ultimate rung of the competition, being nominated among the "final four" places.
"This remarkable journey to the final-four alone shows the quality of our project and track record," said Professors Adrian Ionescu of EPFL (Lausanne) and Christofer Hierold of ETH (Zurich), coordinators of Guardian Angels. "Everyone involved is so convinced that we must continue with the momentum, the cohesion, and work together as the Guardian Angels Consortium that we are now moving forward into a new chapter of research, development and technology transfer."
"This project addresses crucial social issues such as health, safety, security and mobility. As an industrial partner, we strongly believe that Guardian Angels will promote the competitiveness of European industrial players, by offering them the opportunity to develop a wide range of applications for everyday life", added Sylvain Allano, Scientific director of PSA Peugeot Citroën.
Zero-power technologies and new frontiers of innovation
The Guardian Angels partners have joined forces to help develop the electronics of tomorrow, with an ambition to create "Zero-Power" devices that are completely energy autonomous. This "Zero-Power" technology will in turn help to devise solutions to improve quality of life through new prevention and communication tools, medical devices focused on the human element and prophylactic environmental sensors that monitor the quality of air, water and food, for example. Additionally, only through the zero power concept could a comprehensive realization of the "internet of things" be materialized.
To achieve this, researchers are working simultaneously on two fronts. The first is to drastically reduce the power consumption of electronic components, like microprocessors, memory, sensors and wireless communication interfaces, among others. The second is to develop techniques to recover small amounts of energy - solar radiation, vibration, movement, and temperature differences, coupled with dramatically improved energy storage options - a considerable advantage, especially for implantable medical devices, but also in everyday life.
The researchers did not wait for the end of the application process to progress in their work. They have already achieved remarkable results, from energy efficient tunneling transistors (article in Nature), world-record nanostructured solar-cells (article in Science), flexible environmental sensors (article in Materials today), the use of carbon nanotubes and nanowires for integrated low power sensors (Article in Journal of Material Resarch and Nature Nanotechnology) and ultra-low power wireless communications (Article in IEEE Journal of Solid State Circuits) to new biological sensors (Article in Proceedings of Wireless Health'10). To translate such breakthroughs into new applications the unifying effort proposed by the Guardian Angels FET Flagship is critically needed at European scale.
The Guardian Angels Consortium will also pursue its alliance with the One Mind for Research project (www.1mind4research.org), uniting European and North American research efforts. The revolutionary Zero Power Biosensors and its potential for analysis will be used for monitoring and treatment of major brain diseases.
Renewed support
"The prospects, both in research and industry, are enormous," said Ionescu. This project also has the advantage of having partners at all stages of the value chain, which makes it very interesting from an economic point of view. Guardian Angels therefore is beginning its search for new sources of funding through funds dedicated to research in Switzerland and Europe, private support and investment from the partner companies. The EPFL and ETH Zurich Board of Directors affirm their intention to support the Consortium in their applications, making it a priority at the next ETH Board meeting.
---
---