Vibrant new building for EPFL's central services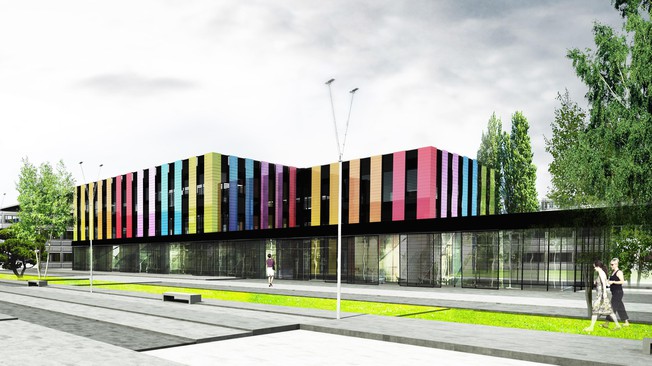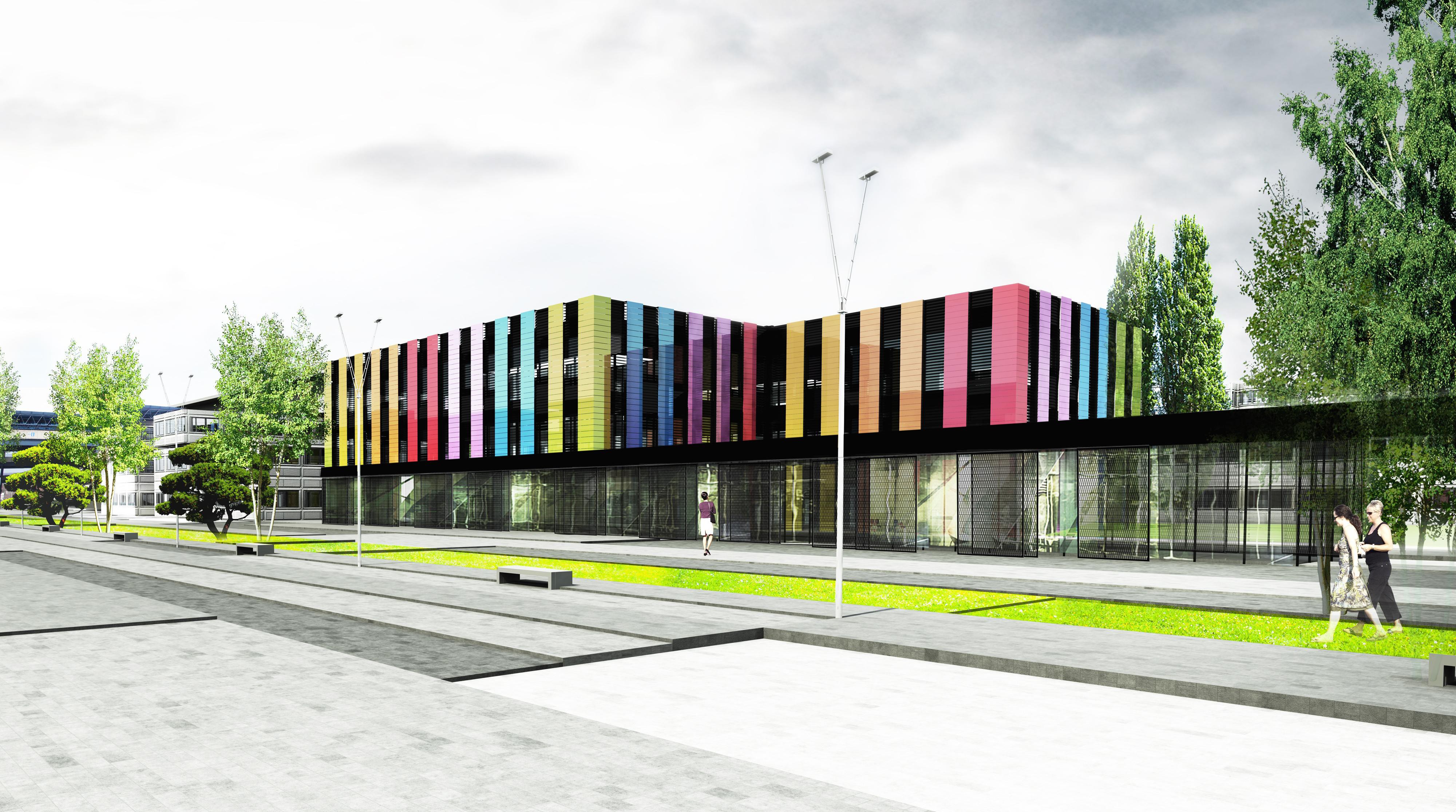 A café will mark the shores of Avenue Piccard. © DPA / Adagp
27.04.12 - A symbolic tree has been planted today in one of the atriums of the future EPFL central services building. Patrick Aebischer, President of EPFL, Dominique Perrault, founder of the Dominique Perrault Architecture agency, and Henry Muhr, CEO of Steiner SA, have attended this 'foundation stone' ceremony, less than a year before the building's opening.

Dominique Perrault has designed - among others - the French National Library, the Olympic Tennis Center in Madrid, the Ewha Women's University in Seoul as well as the new train station district in Locarno. He is the architect in charge of renovating the former Central Library building at EPFL (BI building). Currently reduced to its metal structure, this construction will house most of EPFL central services (human resources, financial services, Vice President planning and logistics, etc., in addition to a post office) in less than a year from now. This transformation will cost 14 million francs and will be financed by the Federal Parliament as maintenance of its real estate assets.
This morning, the French architect planted a symbolic tree in one of the atriums of the building under construction with Patrick Aebischer, President of EPFL, and Henry Muhr, CEO of Steiner S.A.

© Alain Herzog / EPFL
"Urbanistic" vision
This is only the first step in the realization of an "urban development plan" that Dominique Perrault has designed across the entire campus. In addition to the BI building, this plan includes transforming the former mechanical engineering halls (ME) into a spectacular building that will house the Center for Neuroprosthetics (CNP). This second project will begin this summer so as to be accomplished by February 2015. Finally, in order to complete the restructuring of the campus pedestrian routes as well as to fulfill a need for learning spaces, the French architect has devised a "Teaching Bridge" over Piccard Street, still in draft stage.
Decked out with colorful facades, the BI building will vividly mark the entrance to a privileged axis of pedestrian and cyclist flow at EPFL, bringing together the Rolex Learning Center, the m1 metro station and the future Congress Center, also under construction at the moment. Moreover, it will boast a relaxing fully glazed convivial area with a terrace and stunning views of the vaults of the Rolex Learning Center.